Assassin's Creed Art Director is Leaving Ubisoft After 16 Years With the Company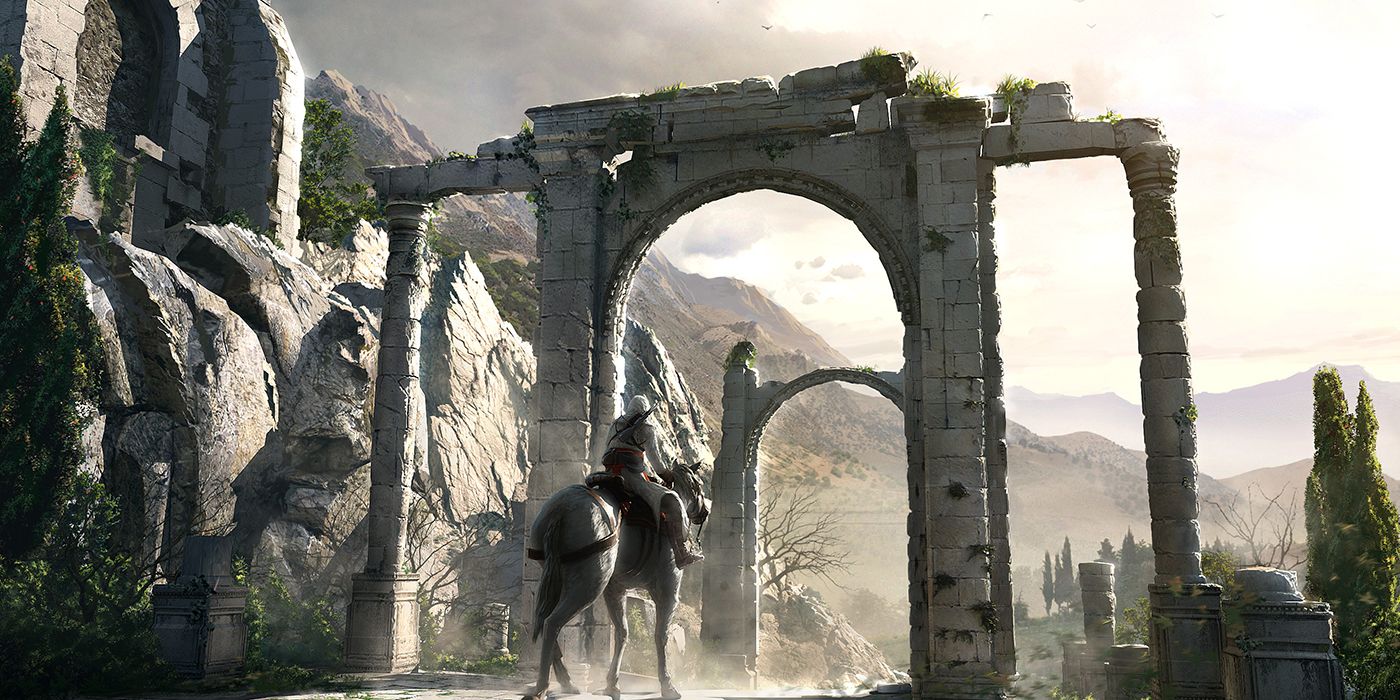 The gaming industry is sometimes one of turbulence, as many contracts end and developers shift around some of the biggest names out there. Of course, there are some who manage to stick with a company like Assassin's Creed developer/publisher Ubisoft for so long that they become synonymous with a franchise. For example, when AC Valhalla narrative director Darby McDevitt announced his departure, it was quite the shock for many in the community.
Ubisoft has lost a lot of high-profile Assassin's Creed names in recent years, with the latest being one from the very beginning. Raphael Lacoste, the art director of the franchise, announced today that he is leaving the company. After "8 assassins, 16 years," Lacoste thanks Ubisoft for his time at the company. There's no mention of exactly why Lacoste is leaving, though he mentions it is time for another leap of faith.
RELATED: Assassin's Creed Sisterhood Explained
Based on his wording, it seems that Lacoste could just simply be looking for something new. That's not uncommon in the gaming industry, and it makes sense given the sheer amount of work Lacoste has put into the franchise. Lacoste has worked on several Assassin's Creed games, including the 2007 original, Revelations, Black Flag, Origins, and Valhalla, also serving as the overall series' art director since 2012.
It'll be interesting to see where Lacoste goes from here, but the seemingly high turnover at Ubisoft is another concern altogether. Recently, a document at Ubisoft outlined concerns for employee retention, which among other factors, includes the company's continued misconduct allegations. Montreal itself is becoming a bit of a hot seat for competition too, meaning there's a lot of reasons for key talent to leave Ubisoft.
According to Bloomberg reporter Jason Schreier, chief among these reasons are money, working-from-home issues, Canadian studios poaching talent, and the belief that Ubisoft CEO Yves Guillemot, as well as the company at large, has not been held accountable for the past years' allegations. Money and Montreal are big factors in this battle of attrition (of sorts), as increased competition offering higher wages is a big incentive for anyone in Montreal to consider a new studio.
Obviously, a lot remains up in the air. Ubisoft is no small name by any means, and in the AC franchise particularly, a lot is riding on Assassin's Creed Infinity's evolving world with multiple settings. Anything can happen in the gaming industry, so it'll be interesting to see where Lacoste goes next, what Ubisoft does to fix its reputation, and how much more of a hot seat Montreal becomes.
Assassin's Creed Infinity is in development.
MORE: What Ubisoft Needs to Do Next Regarding Its Misconduct Allegations
Source: Jason Schreier (via Twitter), Axios