Genshin Impact: How to Get to Inazuma | Game Rant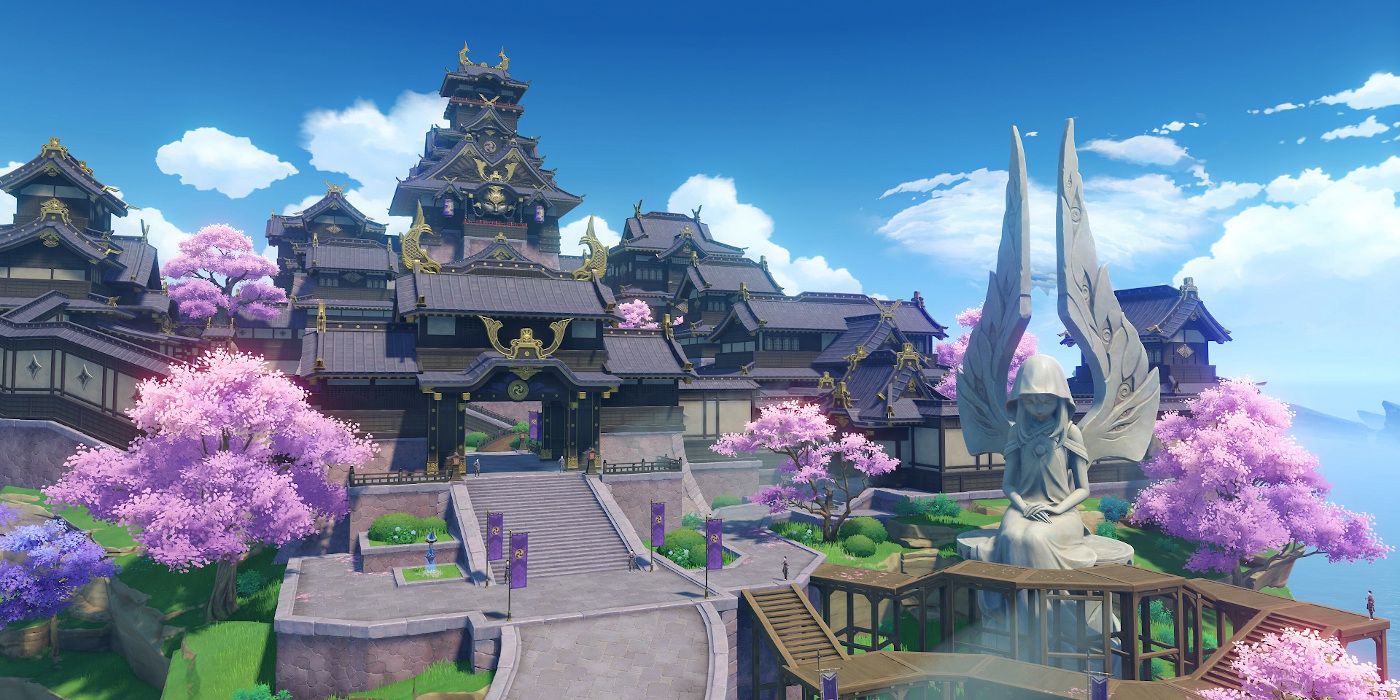 Genshin Impact's 2.0 update adds a brand new region to developer miHoYo's extremely-popular action RPG, and it is called Inazuma. This island nation is led by Baal, the Electro Archon, and many players will undoubtedly want to begin exploring it straightaway. Fortunately, that can be done after meeting only a few prerequisites, and this guide contains full details on the process for traveling to Inazuma in Genshin Impact.
To get right to it, the first step toward unlocking Inazuma is to hit Adventure Rank 30 or above. For those players that have not yet reached these Adventure Ranks in Genshin Impact, Daily Commissions are a great way to gain levels without putting in a great deal of effort. Fans can also increase their AR by dispatching bosses, completing quests, and exploring the map, and players that have their sights set on Inazuma are advised to engage with as many of these activities as they can.
RELATED: Genshin Impact Trailer Highlights New Character Kamisato Ayaka
Next, Genshin Impact players must complete Autumn Winds, Scarlet Leaves, the prologue to Chapter 2 of the Archon Quests. This prologue unfolds over three parts, and fans will find themselves working on A Path Through the Storm, The Crux Clash, and Follow the Wind as they make their way through it. When all of these parts are finished, players will receive the next Archon Quest, which is dubbed The Immortal God and the Eternal Euthymia, and it is what will lead them to the new region.
More specifically, the first step in this brand new quest instructs fans to ask Katheryne for information on going to Inazuma, and she can be found in the Liyue Harbor Adventurer's Guild. Upon speaking with this NPC, players will receive the Setting Sail quest, which can be continued by boarding  a ship that is situated in the water far east of the Harbor and speaking with Beidou. Notably, there is a rope hanging from the side of the ship that faces west, and players can climb it to come aboard.
After conversing with Beidou, a cutscene that centers around the Alcor setting sail will occur. At the conclusion of this cutscene, fans will find that they are now in Genshin Impact's Inazuma region, and they will be ready to move onto the next part of The Immortal God and the Eternal Euthymia from there. This second part is called Confessions of an Outlander, and it begins by sending players to register at the border checkpoint with Thoma.
Genshin Impact is available now on Mobile, PC, PS4, and PS5.
MORE: Ayaka's Unique Kit Brings a New Playstyle to Genshin Impact