Metroid Prime Trilogy Switch Port Announcement is Just a Matter of Time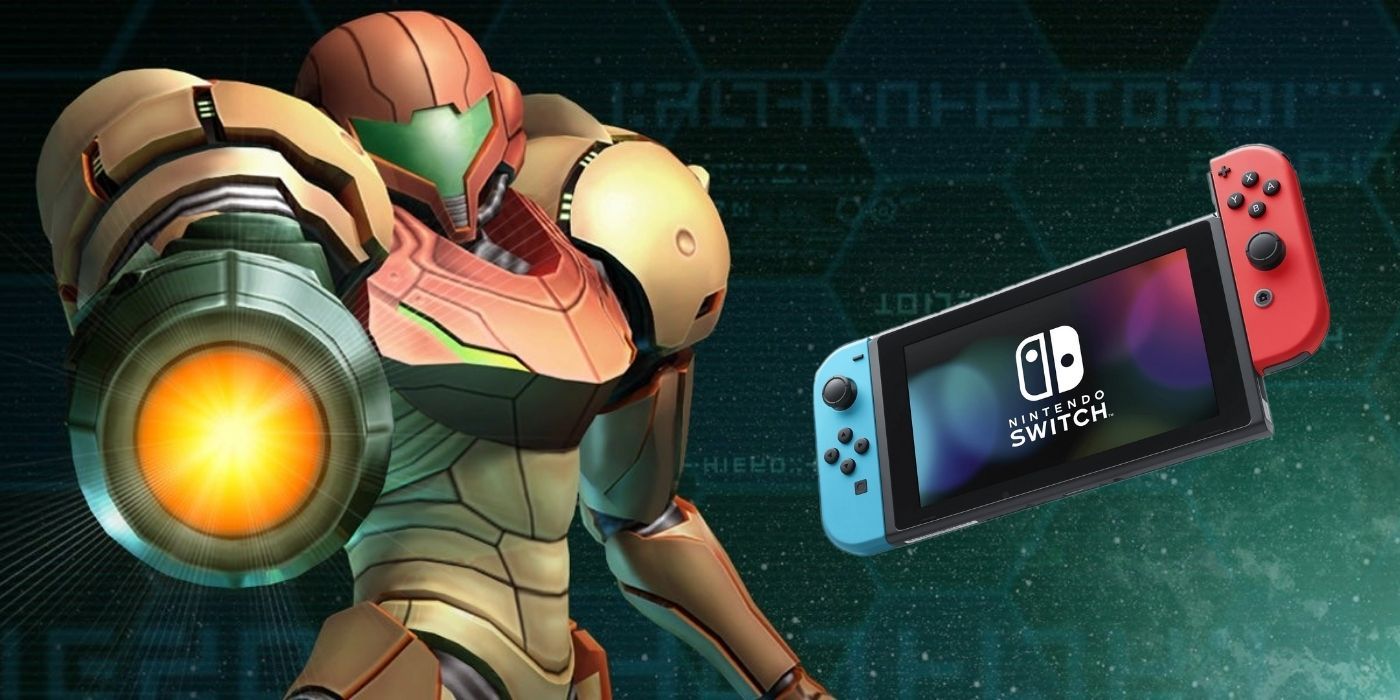 Metroid Prime Trilogy is one of Nintendo's biggest risks, and one of its biggest successes.  It managed to take a franchise that was so deeply entrenched in the 2D action-platformer genre and bring it into the third dimension in a way that didn't lose the spirit of the original games while still providing a genuinely solid experience. The three games that make up Metroid Prime Trilogy have remained some of the most impressive in the Metroid franchise, and many fans have wanted some kind of port or remaster for years now.
Luckily for those that have remained patient, a Metroid Prime Trilogy Switch port is starting to look like a very real possibility. Industry insiders have said that a port of some sort has been coming for awhile now, but recently one insider has said that the Metroid Prime Trilogy Switch port is finished, and Nintendo is just waiting for the right time to release it. While it's always wise to take rumors and leaks like these with a bit of skepticism, there are numerous other pieces of evidence that show Metroid Prime Trilogy's Switch port announcement could come sooner than later.
RELATED: Samus VA Jennifer Hale Wants to Return for Metroid Prime Remaster
The Metroid franchise in general has been quiet for a very long time, especially when it comes to home console releases. All of that is starting to change, however, as Nintendo appears to be mounting a Metroid comeback with the upcoming release of Metroid Dread. The game will be the first original 2D Metroid in almost twenty years, and Metroid Prime Trilogy could follow suit by giving fans a new way to play 3D Metroid for the first time in over ten years. After so much time spent in the background, a major port of a beloved series would give a Metroid resurgence much more momentum moving forward.
Nintendo has recently been going through a trend of porting or remastering a wide range of titles from its long history. The most notable re-releases from the past year are Super Mario 3D All-Stars and The Legend of Zelda: Skyward Sword HD, and Metroid Prime Trilogy would fit right in with them. By virtue of those two games, Nintendo has shown that it's more than capable of releasing big collections and remasters of its most dynamic games on the Switch with little to no hassle. Especially considering Nintendo seems to be going down a list of its most beloved franchises, the Metroid Prime Trilogy port would follow a very obvious pattern.
Out of all the reasons why the Metroid Prime Trilogy announcement is just a matter of time, perhaps the most relevant is the fact that Metroid Prime 4 is currently in development. Although Nintendo wasn't ready to share any major details at E3 this year, the game's current stage of production with Retro Studios has been going on for a couple of years now. If the game were to come out some time in late 2022 or early 2023, then releasing the Metroid Prime Trilogy port a few months before would be an excellent way to build hype and get players refreshed on the story.
Metroid Prime Trilogy has been one of the most asked for ports on the Switch for a long time, so the news that it's reportedly finished is very encouraging. The fact that Nintendo is supporting new Metroid projects with Prime 4 and now Dread hopefully means that the company will show the franchise the same attention it's been showing properties like The Legend of Zelda. If the rumors to be believed, fans will just have to remain patient until Nintendo is willing to put the Metroid Prime Trilogy Switch port out in the wild.
Metroid Prime Trilogy is available now on the Wii.
MORE: Explaining The Role of the Metroid in the Series So Far