PlayStation's New Summer Sale Discounts Returnal, Spider-Man: Miles Morales, and More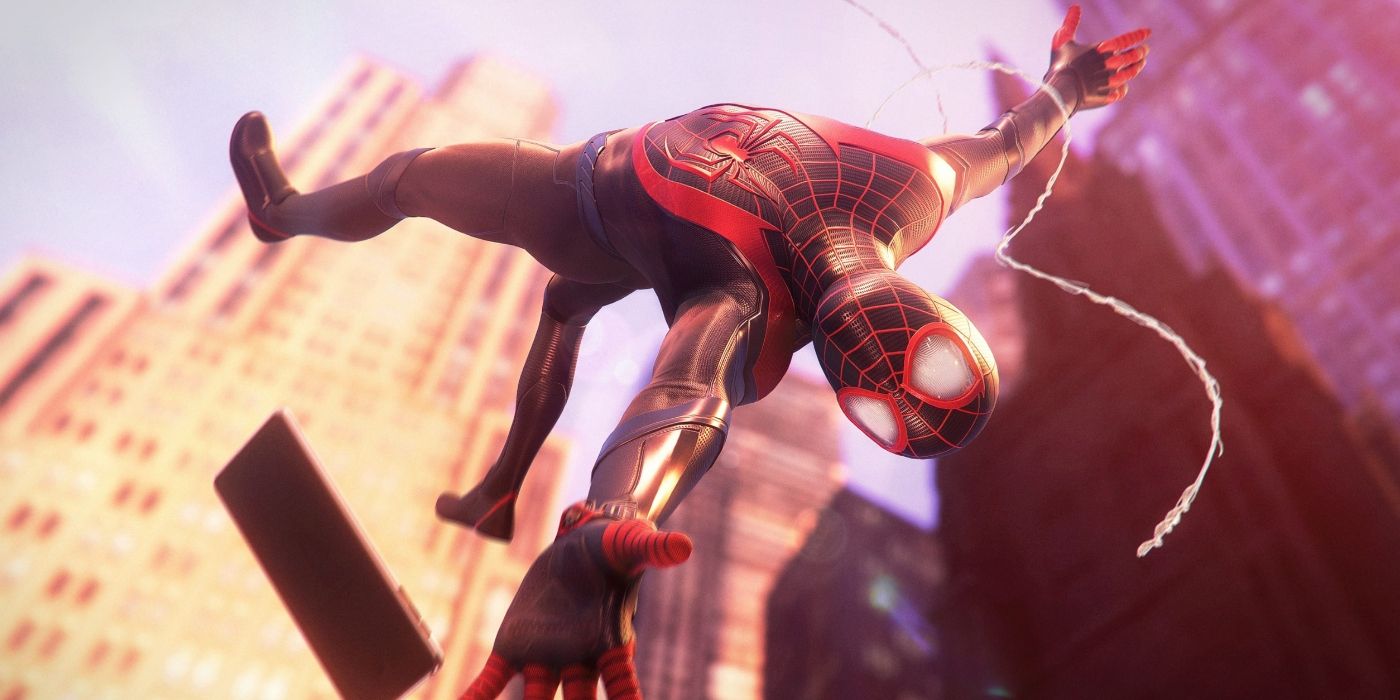 With Summer finally here, the influx of yearly sales have officially begun, with Steam offering fans an array of discounts to celebrate the season last month. Today, PlayStation has joined the fray, announcing its massive Summer Sale is now available over on the PlayStation Storefront.
The digital marketplace is offering players a lineup of over 1,200 reduced titles, with the sale lasting for four weeks, concluding on August 18. They'll be able to grab several notable PlayStation 4 and PlayStation 5 games, with some of the biggest being Housemarque's acclaimed time-bending roguelike, Returnal, and Insomniac's latest adventure in the Spider-Man universe, Marvel's Spider-Man: Miles Morales.
RELATED: Ghost of Tsushima Iki Island Reveals New Villain
Returnal will be available for $49.69, dropping by 29%, and Miles Morales will set players back $34.99, seeing a reduction of 30%. Players can also grab the latter's Ultimate Edition, which comes complete with a PlayStation 5 version of the original Marvel's Spider-Man. That version has been discounted by 21% and can be grabbed for $55.29.
Other big games included are Demon's Souls, which costs $49.69, It Takes Two, which's been reduced to $29.99, Mass Effect: Legendary Edition, which comes in at $44.59, and Hitman 3, which can be grabbed for $29.99. Ahead of tomorrow's EA Play showcase, players can also get their hands on some of the publisher's biggest recent releases, including NBA 2K21, FIFA 21, Star Wars: Jedi Fallen Order, PGA Tour 2K21, and The Sims 4.
However, the sale isn't all new games, and for those looking to grab themselves something on the cheaper side, there are some notable picks for under $10. Red Dead Online's standalone release can be grabbed for just $9.99, while players can also get Star Wars: Battlefront 2 for $9.99, Battlefield 5 for $9.59, The Forest for $7.99, For Honor for $4.49, and PUBG for $9.89.
There's a range of DLCs to pick up too, including Borderlands 3's season pass, Mortal Kombat Ultimate's add-on bundle, virtual currency for NBA 2K21, Jump Force's character pass, and in-game unlock bundles for Devil May Cry 5. Those looking to add to their collection of Sims 4 DLCs are also in luck, with the sale featuring a ton of the game's add-ons, such as Realm of Magic, Strangerville, Vampires, and its Star-Wars-themed vacation pack, Journey to Batuu.
For those wondering why a specific game hasn't received a discount, Sony teased in a PlayStation Blog post that more titles will be added to the promotion on August 4. However, it notes that several discounts will also be removed, so those with their eye on a specific game should make sure they've snagged it before the sale reshuffles in two weeks' time.
The PlayStation Summer Sale concludes on August 18.
MORE: The Best EA Xbox One and Xbox Series X/S Games on Sale at Amazon
Source: PlayStation Blog