The Witcher: Monster Slayer Game is Out Now | Game Rant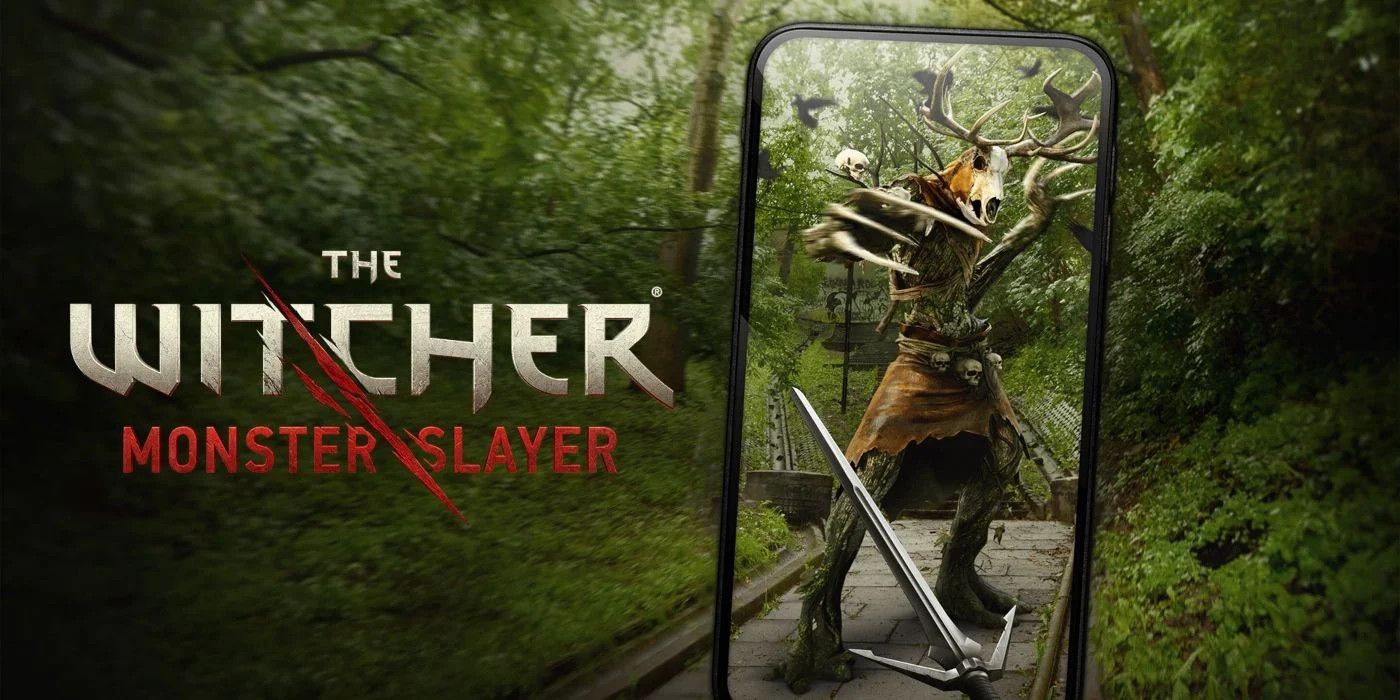 Many fans were surprised by the announcement of The Witcher: Monster Slayer when it was revealed that the free mobile title would put a Pokemon GO-inspired spin on the franchise. However, fans who were intrigued by the idea of slaying Nekkers in their neighborhood can download The Witcher: Monster Slayer today.
The Witcher is not the first franchise to attempt its own take on the Pokemon GO formula. Franchises like Harry Potter and Minecraft have also tried to get in on the AR fun, although Minecraft Earth ended up shutting down before leaving open beta as a result of the coronavirus pandemic.
RELATED: Skyrim Player Makes Ciri from The Witcher in the Game
The Witcher: Monster Slayer had its release date announced just recently during the first WitcherCon. The game allows players to make their own witchers from the Wolf School to travel around their city fighting monsters and completing quests. The game promises to keep the tone and storytelling that fans love in the franchise in its questlines, while also allowing players to do all of the witcher classics like preparing bombs and oils, casting signs, being grumpy, and swinging around a sword. Players who complete the game's brief tutorial in the first week will even get a free sword that grants a 10% bonus to experience points from killing monsters.
The Witcher: Monster Slayer promises to feature over 100 monsters from the franchise, and also boasts some impressive new additions to the genre to make it more reactive. This includes players only being able to face certain monsters or complete sections of quests during certain times of the day or in certain environments, such as only facing a foglet while it's raining. The developers have also said that the game will be more reactive to a player's environment, such as having NPCs comment on the weather or how long it takes players to complete quests. The game also features a full sword fighting system, which was shown off in the first gameplay trailer for The Witcher: Monster Slayer.
It will be very interesting to see how many players pick up The Witcher: Monster Slayer. The franchise has become incredibly popular in recent years, but the app's announcement was met with some skepticism from fans that were more interested in a mainline entry for the series. However, Netflix's multiple shows set in The Witcher have brought a lot of new fans to the series that may be very interested to test out being a witcher for themselves.
The Witcher: Monster Slayer is available now on Android and iOS.
MORE: The Witcher 4 Needs to Be More Dragon Age: Origins Than Cyberpunk 2077