Yakuza: Like A Dragon – How to Change Job Class | Game Rant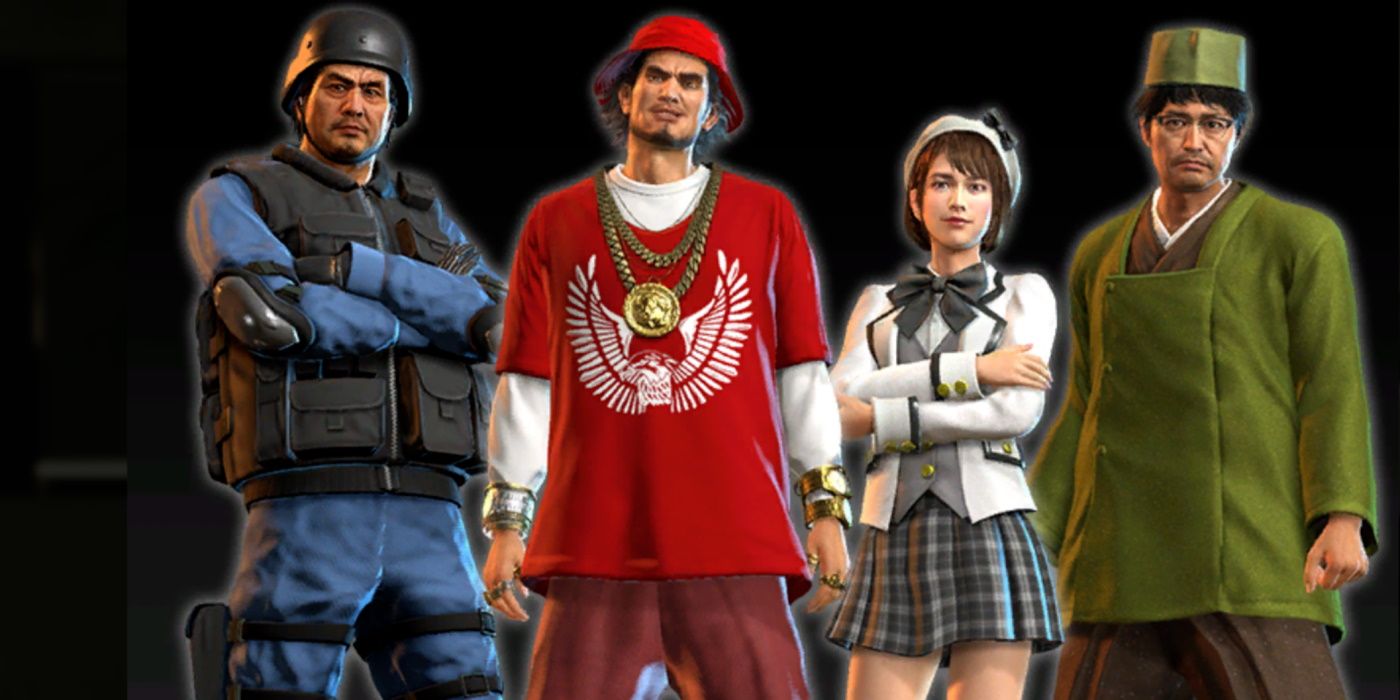 Only a franchise like Yakuza could turn an April Fools joke into an actual game. For all the ridiculous mini-games the series has produced over the years, making Yakuza: Like a Dragon a turn-based RPG instead of a traditional beat 'em up is perhaps the weirdest thing developers and publisher Sega have done within the wacky world of Yakuza.
The big gamble paid off, and Yakuza: Like a Dragon was praised by Sega for performing so well after releasing in the West. Like any traditional JRPG, the game features a job system, but rather untraditionally, the job classes range from  roles like "Homeless Guy" to "Fortuneteller." Fans will be eager to try out every job type, but they will have to wait until a specific moment in the game to unlock different job classes.
RELATED: Why 10 Years of JRPGs May Be Good for Yakuza
Players must wait until their trip to Hello Work in Chapter 5 to change a job class. Changing classes is essential to unlocking the best gear in Like a Dragon, so it's best to get to this plotline as soon as possible. After this story requirement is met, players will have to travel to Hello Work every time they want to change any party member's job. Luckily, there is a taxi location beside Hello Work, so wherever players find themselves on the map, as long as there is a taxi nearby, they can get back to Hello Work quickly.
To change a character's job, players must talk to Ririka, an employee at Hello Work. Ririka is located to the left of the Director of Hello Work's counter. Players will only be able to unlock a job class in Yakuza: Like a Dragon if they meet all the requirements. This involves raising Ichiban's personality traits, reaching a certain level, and upping friendships with party members. On top of this, certain jobs like "Idol" are limited to female party members, and "Bodyguard" is only accessible to male party members.
The job class menu at Hello Work also allows players to change their characters' appearance. However, not all costumes are free, and DLC must be purchased to obtain all of the job class outfits. This includes the Legends Costume Set that was briefly free for PS5 players at the start of the year.
Some of the RPG elements in Yakuza: Like a Dragon work better than others, and the job class system is a great example of one that works. The costume changes are fun, the classes are varied and interesting, and it fits perfectly with the weird and wonderful world of Yakuza that the developers have perfected after more than fifteen years of crafting the unique setting.
Yakuza: Like a Dragon is out now for PC, PS4, PS5, Xbox One, and Xbox Series X|S.
MORE: 10 Pro Tips For Yakuza: Like A Dragon You Need To Know