What If…? Episode 4 Continues the MCU's Journey Into Darkness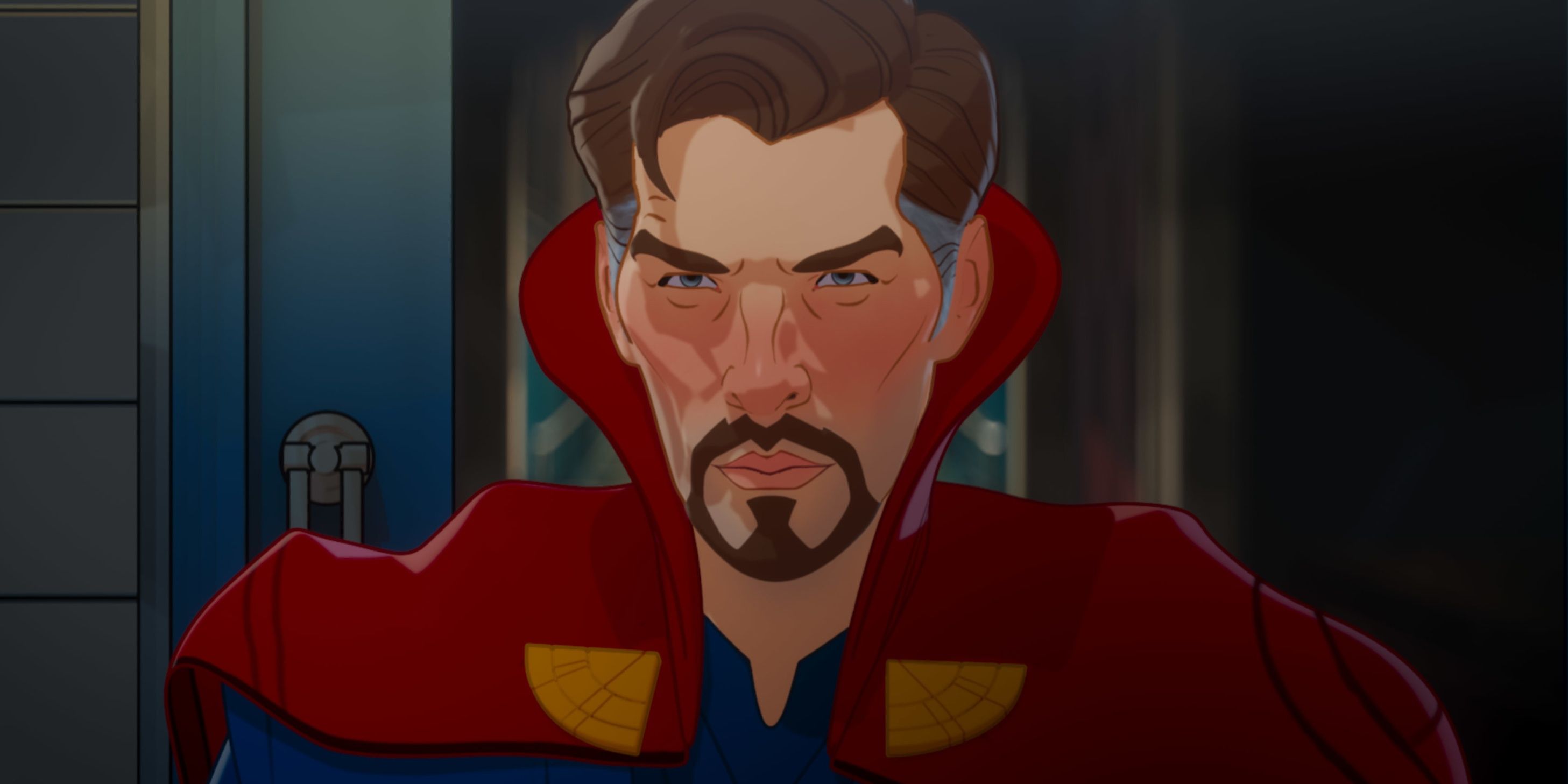 Another Wednesday has come and gone, which implies one other episode of What If…?, the primary animated sequence within the Marvel Cinematic Universe, has been launched on Disney Plus. And as with all of the earlier episodes, this week's launch explores one other shockingly completely different timeline within the infinite prospects of the multiverse.
Episode 4 of What If…?, titled "What If… Doctor Strange Lost His Heart Instead of His Hands?", serves as a notable departure from the previous two episodes in some respects. While Episodes 2 and three each mixed parts of a number of MCU movies to create a totally new story, Episode 4 scales issues again to give attention to the story of a single Marvel hero — specifically, Dr. Stephen Strange. But regardless of being a extra character-driven story than previous installments, this episode nonetheless proves to be simply as bold as its predecessors.
RELATED: What If…? Episode 4 Review
The episode, because the title implies, depicts a timeline the place the origin story of Doctor Strange (portrayed as soon as extra by Benedict Cumberbatch) was pushed not by injury to his palms, however by the loss of life of Dr. Christine Palmer (Rachel MacAdams, reprising her function from Doctor Strange). While this universe's Doctor Strange goes on to avoid wasting actuality from Dormammu and turn out to be the Sorcerer Supreme as common, he nonetheless finds himself battling grief afterward. Before lengthy, Strange makes use of the Time Stone within the Eye of Agamotto to return in time to avoid wasting Christine's life.
However, Doctor Strange quickly finds that saving Christine is seemingly unattainable. He rewinds that fateful night time time and time once more, solely to look at the lady he loves die horribly each time. The spirit of the Ancient One (performed but once more by Tilda Swinton) seems earlier than Strange, warning him that making an attempt to alter historical past additional will solely make issues worse. But Strange, misplaced within the depths of his despair, refuses to hear. He strikes out on his personal to achieve additional energy, absorbing the souls of numerous magical entities till he attains the ability to reshape actuality itself. But within the course of, Doctor Strange forsakes his humanity — he misplaced his coronary heart not simply because he failed to avoid wasting the lady he loves, however as a result of he turned consumed by his personal lust for energy within the course of.
Before lengthy, actuality itself begins to decay because the corrupted Stephen, dubbed "Doctor Strange Supreme" by supplementary supplies, unravels time and area to free Christine from her tragic destiny. Strange Supreme quickly finds himself locked in battle with a variant of himself from one other timeline created by the Ancient One, however emerges victorious. Strange Supreme distorts right into a demonic kind as he lastly liberates Christine, just for her to react with horror to the monster he's turn out to be. Then, actuality lastly collapses round Strange Supreme, and regardless of his try to carry again the top of every part, the universe is destroyed with Christine together with it, leaving Stephen to spend eternity alone in a jail of his personal making.
Needless to say, Episode 4 of What If…? is a very bleak story that illustrates how the highway to Hell is usually paved with good intentions. Last week's episode already handled some darkish subject material, depicting the vicious serial homicide of the Avengers — sometimes in extremely disturbing methods — by the hands of a vengeful Hank Pym. This episode additionally explores the evil that good males can commit when their hearts are clouded by grief, however this time with much more disastrous penalties. Watching the Avengers die is dangerous sufficient, however this episode ends with the loss of life of a complete universe, save for Strange Supreme.
But cosmic horror isn't the one form of darkness this episode has to supply. First and foremost, it's a deeply private examination of how somebody — even a superhero — may be damaged by the psychological and emotional impression of trauma. This is starting to turn out to be a recurring theme for Phase 4 of the MCU, with Scarlet Witch, Bucky, Loki, and Black Widow all struggling to beat trauma of their very own of their current adventures. But whereas the remainder of Phase 4 depicts heroes overcoming their trauma, What If…? as a substitute opts to indicate what occurs when a hero succumbs to the grief introduced on by loss.
The MCU has by no means been afraid to go to darkish locations with its movies, however it's all the time executed so by conserving the seriousness balanced out with comedy. Avengers: Infinity War ends with half of all life being destroyed, however it options loads of wisecracks beforehand to melt the blow. As such, some Marvel followers have expressed worry that grittier characters like Moon Knight and Blade gained't be executed justice once they ultimately enter the MCU. However, Episode 4 of What If…? proves that when obligatory, the MCU is completely able to easing off on comedy and exploring darker tales in unflinching element.
Once once more, What If…? reveals that its biggest power is its skill to inform any story possible inside the Marvel multiverse. It could be a lighthearted area opera in a single episode, an exhilarating homicide thriller in one other, and a grim examination of grief within the subsequent. The MCU really has turn out to be a setting crammed with infinite prospects, particularly now that the multiverse is right here to be explored. Time will solely inform what sort of tales What If…? will deal with in the remainder of the season.